Looking for Detroit Diesel Parts or Engines? Used or New?
Talk about Detroit Diesel and you talk about CQDiesel Australia!
Searching for 12vf-4919, 671, 8v71, 471, 2-71, 12-71, v-8 parts?
We either have it in stock or we will find it for you!

Below is only a few of the spares we have waiting for you. Give CQ Diesel a call today on 07-4151 7420.
cylinder heads

crankshafts

rocker covers

sumps

conrods

water pumps

oil coolers

governor parts

jacobs brake parts

camshaft and

accessory drive gears
.....the list is endless.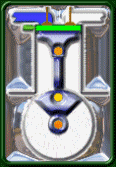 aftercoolers

intercoolers

camshafts

oil pick ups

oil pumps

oil pump drive gears

dampers

blowers

engine lifting brackets

flywheel housings

rocker parts
.....and the list goes on.
Once again, if we do not have the parts you want in our stock,
we will use other avenues to satisfy your requirements.....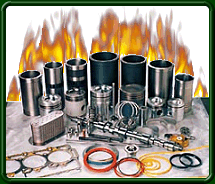 CQ Diesel is here to help you
and we want your business so give us a call......
Phone: (07) 41 51 7420
Fax: (07) 41 51 7802
CQ Diesel Spares Pty Ltd is a new company situated at
Shed 8 Lester Street, Bundaberg.
CQ Diesel
parts@cqdiesel.com.au
deisel deisel